Move
Types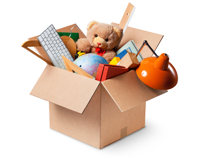 Warehousing → Local & In-Province → Canada & The US → Internationally

• People and lifestyle are different and so are their moving needs.
• No two moves are the same.
• We have identified different relocation types and requirement:

Warehousing - required for long or short term storage for temporary relocation and returning later
Domestic Relocation - local, in-province and across Canada
International Relocation - to and from USA and overseas

Our experience and expertise enable us to assist our customer in dealing with different circumstances leading to smoothly and safely completing the required move.